Florence Crittenton Services of Denver
Florence Crittenton Services of Denver
Empowering Young Parents and Their Children
Florence Crittenton Services of Denver
's mission is to educate, prepare, and empower teen mothers and their children to become productive members of the community. The organization has been serving women and their children for more than 120 years and continues to evolve to meet the changing needs of the community. They focus on the academic, physical, and mental success of these young women as individuals and as parents, providing education, supplies and necessary services to ensure these successes. Part of their focus includes kindergarten readiness for the children socially, emotionally and cognitively. In 2011 they partnered locally with
Bank of the West
to bring Raising A Reader (RAR) to help reach those goals.
In 2016, Florence Crittenton Services brought the RAR program to 150 infants and toddlers, creating a routine of book sharing that will impact their entire childhood. The RAR program is introduced to the mothers when their babies are just 6 weeks old. Young mothers often express concern about looking or feeling silly when reading aloud. Staff at Florence Crittenton Services host quarterly literacy luncheons where they demonstrate book sharing methods and practices to work towards breaking down barriers to help moms grow more comfortable reading out loud with their babies. Exposure to the program when their babies are so young has been a successful way to help encourage engagement and interaction which benefits mom and baby alike.
For toddlers, RAR is included in the curriculum of the children as an in-class activity. The mothers have their own bags, books, and strollers along with all of their children's things to trek back and forth on the bus every day. By adapting the RAR program and keeping the materials in the classroom, the red bag has been one less thing to worry about. But that hasn't diminished the participation or children's interest in the books. They have a weekly rotation of books and mothers are encouraged to stay and read in the comfy book corner with their child during the beginning or end of class. As with every successful RAR program, the children drive the process and their excitement motivates the mothers to read and share the stories. One mother had this to say about the program "Raising A Reader has brought so much creativity to me and my son. His vocabulary has improved drastically since he started the Raising a Reader program in September 2016. Raising A Reader made my son see the fun, skills and the importance in reading books." Another little girl was so excited about the books in the bags that she would exchange them three times a week! The families also have weekly visits from the public library and when their classes are closed for summer break and encourage the mothers to continue the book sharing by visiting the library.
Florence Crittenton Services have found a way to make the most of their Raising A Reader program and increase the power that book sharing can have for both child and young parent. We are proud to work with such an impactful and important organization. If you are interested in getting involved, contact us at donate@raisingareader.org.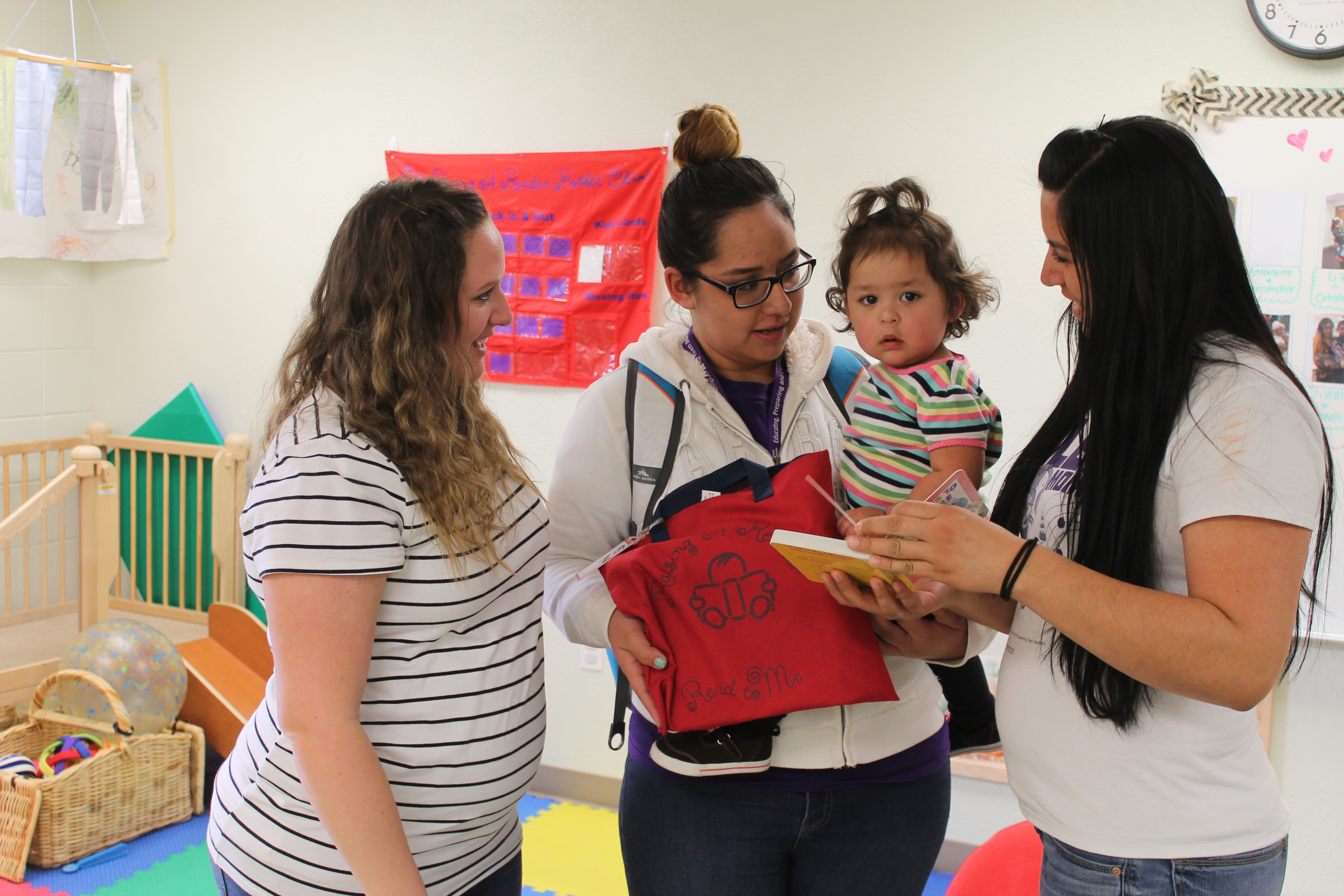 Sometimes we don't get through a book because there's so much conversation, or a child remembers a song and wants to sing it.