September 19, 2018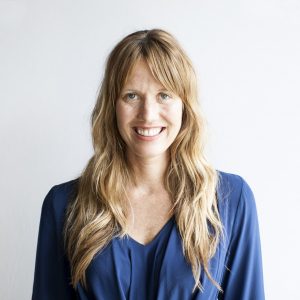 It's a pleasure to join the affiliate network, as Raising A Reader's new President and CEO, charged with leading the organization into its third decade of service to children and families! I first fell in love with Raising A Reader 12 years ago when I was part of the national outreach and development team, focused on affiliate sustainability and national replication. As my career in the public sector progressed, one thing remained consistent, a deep commitment to removing barriers to accessing quality interventions and supports.
The affiliate network is the heart and soul of Raising A Reader and I am eager to connect, collaborate, and to learn from you. You will hear me on upcoming webinars, see me at site visits and coordinator trainings. I welcome you to email me at mtorgerson@raisingareader.org and connect with me on LinkedIn. Thank you for all that you have done to make Raising A Reader the rich movement that it is today.
Michelle Torgerson
President and CEO
Affiliate Spotlight
Maryland expands RAR to thousands with Striving Readers funds!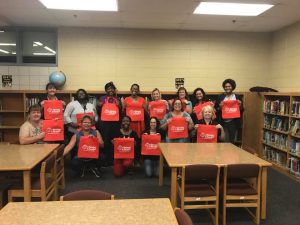 Raising  A Reader Affiliate, Charles County Public Schools (MD), is expanding their Raising A Reader program to all 3-year old students and families in both Head Start and Pre-K3 classes, thanks to the Striving Readers grant.   When included as part of the district's comprehensive literacy plan, Raising A Reader is an evidence-based strategy to help families develop home-based literacy habits, thus setting the stage for skilled reading success.      
Not only is Charles County expanding using these federally granted funds; several other districts across the state of Maryland are expanding RAR including Baltimore, Kent, Wicomico, Frederick, and Worcester Counties.   So far, over 450 teachers across the state have received RAR Implementer training!      
To learn how you can include Raising A Reader into your Striving Readers Comprehensive Literacy Plan, contact  rarinquiry@raisingareader.org  today.
Fall Webinar
Empowering and Engaging Parents of Infants to Preschoolers
Join us on Thursday, September 20th  to learn about the latest resources for Raising A Reader's youngest readers, from infants to preschoolers.   Veteran Affiliate, Raising A Reader Massachusetts, will share with us their insight and resources for engaging families in home visiting, toddler and playgroup settings.      
Exciting News:   Michelle Torgerson, Raising A Reader's new President and CEO, will kick off the webinar with a meet and greet!   Have questions for Michelle or the Raising A Reader team?   Email your questions directly to  Tymisha  Sweet at  tsweet@raisingareader.org.    
Coordinator Spotlight
Raising A Reader National LOVES to hear and receive stories about fun and innovative ideas and events that our Affiliates across the nation use to engage parents and children in their Raising A Reader program!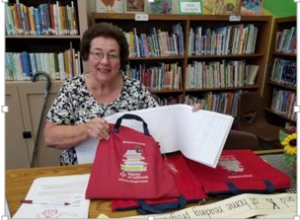 Eileen Roth is a Superstar Raising A Reader librarian at Longfellow Elementary,CA.    Eileen has been the Coordinator for about 5 years and through her diligent oversight has only lost ONE bag.  Here are a some wonderful stories about children who lost bags.   One little boy explained that he'd left it on the Metro.   Instead of simply accepting his excuse, Eileen wrote down the number of the Metro Lost and Found and told him to go find it.   And he did!   Another little boy lost his bag towards the end of the year and Eileen said, "Well, now you've got a summer project to find that bag!"   On the first day of school the following year, the little boy met her at her door with a big smile and the bag.
In Person Coordinator Training
Welcome to the Newest Organizations to our Affiliate Network:
Peekskill City School District (NY)  
Otoe-Missouria Tribe (OK)  
Corning Elementary (CA)    
Bismarck Public Schools (ND)