September 12, 2019
Greetings Affiliates!    
School Year 2019-2020 is here! Are you ready?   The Raising A Reader team is here to help you prepare for a successful year of program implementation with programs and business development webinars, red book bag tips, training, and professional development.  
Whether you are a new or veteran Coordinator, be sure to register for our last Coordinator Training of 2019 that will be held at the Raising A Reader National office in Redwood City, CA.   Immediately following training is the two-day National Institute. This event is one of the highlights of our year!
During the National Institute, we're celebrating 20 years of changing children's lives through literacy and we're bringing Affiliates, Community Partners, and National thought Leaders together for two days of networking sharing knowledge and experience. Be sure to join us-you don't want to miss this event!  
Happy Book Sharing!  
RAR National Staff  
2019 National Institute REGISTRATION NOW OPEN!
2019 Raising A Reader National Institute: 20 Years of Changing Children's Lives Through Literacy  
Early Bird Registration Rates Available until September 20! PLUS BOGO ½ OFF!  *
*Now through September 20, Registration is $100. PLUS, for every registration from your organization at the Early Bird rate, a second attendee registration is only $50! That's Half Off!  After September 20, the rate goes to $150 per person.  
REGISTER TODAY!  For two days of Inspiration, Celebration, Learning and Networking:  
Our 2019 Raising A Reader National Institute brings together seasoned and emerging RAR leaders from across the country in a community of learners focused on deepening the knowledge base of RAR's program aims (brain development, early language and literacy development, family engagement, intrinsic motivation), addressing issues facing the field of early childhood, and developing skills to improve local programming and practices that support children and families.  
Highlights of the 2019 Institute include:  
Annual "State of the Bag" Address

 by our CEO Michelle Torgerson.

 

Celebratory Breakfast

 at The Pullman San Francisco Bay Hotel

 where we will celebrate and highlight Raising A Reader's accomplishments and recognize our Supporters who have been instrumental in our movement.

 

Keynote Speakers:  

 

Exciting General and Plenary Sessions on trending topics affecting childhood and family literacy

 

Affiliate Workshop Sessions  

involving critical discussions addressing issues facing the field of early childhood and developing skills to improve local programming and practices that support children and families.  

 

Our new  

Digital Partnership Pilot

 Programs info sessions with Ready

4

K and Khan Academy  

Kids

.

 

Two Days of Networking with Affiliates from Across the Country!
Just Announced!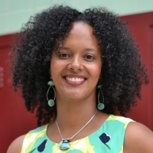 Tovi C. Scruggs-Hussein, author, healer, and award-winning educator with over 25 years of leadership, will present a general session on Thursday, November 7, titled: "Cultivating Your Courage-Consciousness: A Social Emotional Learning Approach to Serving our Families."
Here's what you'll take away from this Dynamic presentation:
Foundational understanding for  Courage-Consciousness
Foundational understanding of SEL principles
Learn importance of vulnerability in working with children & families, especially  those of color
The "why" behind SEL approaches
Self-reflection
Key tools to support growth & impact
Tovi has been a high-quality educator for more than 20 years. As a teacher, assistant principal and principal in California public schools, as well as the founder of her own private school, Tovi is a dynamic leader with a vision for academic equity.
Webinars and Training
Fall Webinar:  Thursday, September 26 | 2:00-3:00 PM EDT
Partnering with Schools & Programs, and Building Relationships with Students
Join us Thursday, September 26, when Program Manager Rebecca Schmidt, with the Oakland Literacy Coalition, will share her expertise as well as resources on the importance for students to have loving and caring adults in their lives and different ways to connect with and build strong relationships with students. Register now.
Business Development Webinar:  Thursday, October 3 | 2:00-3:00 PM EDT
How the RAR Program Aligns with Creative Curriculum
This one-hour webinar will provide insight on how the RAR program aligns with the popular preschool curriculum program Creative Curriculum and how you can maximize the impact using RAR. Join us Thursday, October 3, at 2:00 pm EDT. Register here.
Missed any of our webinars this past year?   Visit our  GoToStage  platform to access the past two years of webinars RAR has hosted, both in programming and business development. Find the link  here.
Winter Webinar:  Thursday, November 21 | 2:00-3:00 PM EDT
(Topic TBA) Save your spot.
Coordinator Training
November 5
Have you signed up yet? It's the final Coordinator training for 2019. For new Coordinators, or those who desire a refresher, Raising A Reader is conducting a Coordinator Bootcamp (one-day intensive training) on November 5 in conjunction with RAR's National Institute, November 6 and 7, in Redwood City, California.
If you plan to attend the 2019 National Institute in November, take advantage of this one-day intensive Coordinator Training, Tuesday, November 5, 9 am – 4 pm.  Sign up today!
Location:
Raising A Reader West Coast Office
330 Twin Dolphin Drive, Suite 147
Redwood City, CA 94065    
We also offer:  
Our three-hour Online Coordinator Training Webinar will provide you with a condensed version of our Coordinator Training. This webinar is not meant to replace our in-person training but provides an alternative so you can start implementing without delay.   Click here for the link to the  Online Coordinator Training Webinar.
If you have any additional questions about  Training or  Webinars, please contact us at  rarinquiry@raisingareader.org.
Affiliate Spotlight
De Anza Elementary School  –  San Jacinto  Unified  School District
Family Engagement is Key: Parent/Teacher Home Visits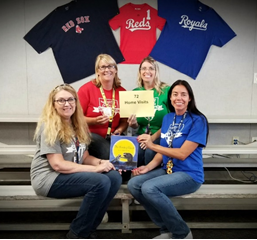 In San Jacinto Valley, a team of kindergarten teachers were inspired to reach out to the community in a slightly different way this year. The De Anza Elementary kindergarten team  knew that in the days leading up to the first day of school most families are experiencing a mixture of  excitement, nostalgia, and anxiety. The first day of school is filled with joy and  tears from both parents and little ones. 
This year,  instead  of phone calls from an auto-dialer or parent notifications by mail to invite families to kindergarten orientation,  the kindergarten team decided they would be the "San Jacinto Difference"  and  drive to 72 homes to  personally  invite kindergarten families  to their orientation session. That's right 72!  As a team,  they drove all over the San Jacinto Valley to warmly welcome their kindergarten students. They even delivered a goodie bag that contained the book "The Kissing Hand" by Audrey Penn.  
 When asked what inspired them to do this, they replied, "We wanted to help our families feel welcomed and comfortable on the first day of school."  Mrs. Long and Mrs.  Boessneck  noted  the great increase they had in kindergarten orientation attendance. They had 80 percent of their families  in attendance. Mrs. Johnson commented that she noticed the difference it made for the first day of school. The students did not feel like they were being left with a stranger. Most of them had already met with her twice, once at home and during orientation. Mrs. Phillips expressed that she felt the book they  left, "The Kissing Hand" would start a wonderful dialogue between the students and their parents.  It  beautifully illustrates the narrative of  children starting school or facing separation from their loved ones.  What a great way  to build community!  
From the RAR Bookshelf
Each month Raising A Reader will feature one of the books in our collection to highlight what we offer in various genres such as STEM.  This month's feature is  If I Built a House  by Chris Van  Dusen.    
This energetic tale is about a young boy named Jack whose imaginary house will have one-of-a-kind inventions. It has vibrant rhyming language and illustrations that allow the reader a clear vision of Jack's fantasy creations. His house has a racetrack room, a flying room, and a kitchen-o-mat that cooks and cleans the dishes. The best room is the Plexiglass playroom that completely detaches, and you fly all around. What a great book to inspire young readers to use their imaginations and dream big!
Get this story and more in our PreK STEM Collection.
Programs Update
Adopt-A-Pet  Motivational Idea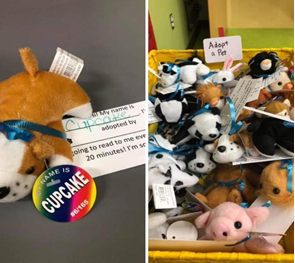 At Raising A Reader, we love to receive "best practices" from you, our dedicated Affiliates!   One of our favorite  ideas  is when classrooms have a pet mascot (stuffed animal) that is sent home with a different child each week to cuddle and share books.
Last week, we  stumbled upon  the idea of having an "Adopt-A-Pet" drive in the center or classroom, featured on Hip2Save.com's Facebook page,  where children can choose a stuffed animal pet to adopt.   As part of the adoption agreement, children  must  commit to sharing books with their pet each day.    This is a great way to motivate children to read their Raising A Reader books each week.   What's even better is that the children  have a special reading partner for the entire school year.      
Red Bag Refresh Promotion!
In celebration of our 20th  Anniversary, we are encouraging all Affiliates, Coordinators and Implementers, to replace greatly loved canvas Red Book Bags (pre 2017) with our newer, more durable version!   For every 100 Red Bags (with tags) that are ordered, you receive your choice of an English or Spanish Refresher!   This promotion is not available on our website, so please reach out to Marie Waldron, mwaldron@raisingareader.org, or Heather Deno, hdeno@raisingareader.org, to place your order!