January 21, 2020
Happy New Year to our RAR network!  We wish you all the success in supporting children and families in the year ahead.   RAR is excited to share with you updated resources and increased support, debuted throughout the year. Read on to discover the training and webinar schedule as well as new videos on our Youtube page. We look forward to our continued partnership with you in 2020!
Happy Book Sharing,
Your Raising A Reader Team
Affiliate Spotlight
United Way of Greater Atlanta Reaches Out to Refugees  
In March 2018, United Way of Greater Atlanta received a federal grant to launch Raising A Reader in two elementary schools' PreK – 2  classrooms.   Kiisha Smith, the RAR Coordinator from United Way of Greater Atlanta (UWGA), developed a way to reinforce Raising A Reader during the summer months. Kiisha and her team formed a summer reading partnership with the DeKalb Public Library and the nonprofit Refugee Village.   Due to renovations at the DeKalb Library, the librarians shuttled books and bags in a "mobile library" to an apartment complex in Stone Mountain.   The librarians provided storytime and arts and crafts along with the RAR Book Bag rotation. The summer reading partnership has helped with improving reading skills and the well-being of children in Greater Atlanta. UWGA plans to continue to their literacy movement by shifting their focus and expanding to areas that have lower child well-being scores and reading proficiency.
Refugee Village RAR Site Coordinator Ana Sousa, shared, "The mobile library program this summer was extremely well received from the apartment complex's residents. It was something the community needed, but we didn't have the capacity to run, and that's where United Way was able to come in and provide resources and assistance. United Way does a really good job with the literacy component. I felt supported, and like I wasn't alone in this."
See Raising A Reader In the News for more on United  Way of Greater Atlanta's collaboration with Refugee Village.  
Programs Update
RAR Annual Check-In Survey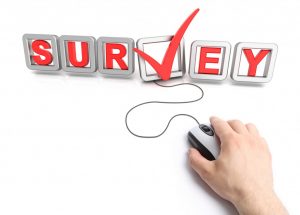 Over two-thirds of our Affiliates responded to the Annual Affiliate Check-In Survey! Thank you to everyone who made time to complete it. We shortened the survey and added a few incentives along the way to encourage our busy Affiliates to share information from their last program year. Our final incentive was the Bookworm Drawing for a $200 credit toward RAR materials. Congratulations to Alexis  Fowkes  of Parent Possible  (Denver, Colorado)!  Again, thank you so much for your time and attention in completing the 2019 Annual Affiliate Check-In!  
For those affiliates who were not able to complete the Check-In, please know that we will be reaching out individually as we do have a few key questions that are crucial to our reporting.    
Click here to complete the Survey. Please email  Tymisha Sweet,  if you have any questions about the survey.
Be Part of Raising A Reader's Book Curation Team!  
RAR focuses on curating a book collection that portrays  all  children, honors diverse backgrounds, languages, abilities, and perspectives.   We believe that books should serve as mirrors and windows for all children to see both themselves and worlds beyond their own in the stories they read.   We invite you to submit recommendations of your favorite children's books to be considered for the RAR curated book collection.   Recommendation is easy!   Simply click here to submit!
Raising A Reader On the Web: NEW Booksharing Videos on Youtube!
RAR is excited to share with you 22 NEW videos that feature family book sharing best practices!   Developed in partnership with Ready Rosie, these videos model dialogic reading skills that parents and caregivers can use to facilitate enriching shared reading times with their children.   Each video features a word bank and pop-ups that reinforce the concepts shown.   Click here to view the videos!
Business Behind The Books
January Blue Library Bag Special
It's only January, but Affiliates are already planning for Blue Bag Celebration Events. To help in that effort, RAR announces our January Blue Library Bag SpecialI Between now and January 31, for every Blue Library Bag purchased, Affiliates will receive one  BabyBug  Book or Click/LadyBug  magazine! Getting the magazines is simple – just place your order and the Sales Team will reach out to you to find out specifics on which magazine you would like and your preferring shipping address.   No coupon is necessary!  
Budget and Grant Planning Season
Budget and Grant/Funding submission season is here! January is one of the busiest times of year in terms of budget planning for Summer and Fall programs, as well as applying for grants. Many foundation grant deadlines are in Q1 (January – March), so now is the time to search to see what your organization may qualify for in order to apply before time runs out.   RAR provides several templates that can be downloaded on the OAN to help with inventory count, sustainability planning, grant templates, and budget preparation. Our staff is also here to support your budget and grant submissions by providing quotes and assistance with grant language/cost analysis.   Contact Heather Deno, Mikaela Houghton  or your Portfolio Manager for more information.  
Research Roundup
EdSource.com: California  Parents,  Preschool  Teachers  Learn to  Teach  Math through  Children's  Books
By  Zaidee  Stavely  
A  group of California parents and preschool teachers are overcoming their fear of math and discovering new confidence to teach it to young children through an unexpected source:   storybooks.  
A series of activities designed to teach math concepts inspired by children's books are being piloted in Fresno as part of the California Statewide Early Math Initiative, which aims to improve how preschool teachers and parents teach and talk about math concepts with young children.  …  
A large body of research has shown that when children understand preschool-level math concepts before they enter kindergarten, they perform better on math and reading tests in later years. But many children in California enter kindergarten behind in math, partly because many preschool teachers and parents feel insecure about their own math skills.  
Pairing math games with children's books is a way to get more parents and preschool teachers involved in teaching math through an activity they tend to be more comfortable with — reading.  Continue here to see the complete article.        
To meet your Math and other STEM requirements, be sure to consider RAR's book collections. View our Catalog on the Online Affiliate Network.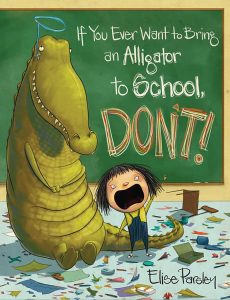 This month's feature is If You Ever Want to Bring an Alligator to School,  Don't! by Elise Parsley.
An alligator for show-and-tell sounds like a good idea to Magnolia. What could possibly go wrong? In  this delightful illustrated story, everything does go wrong. The alligator causes so much trouble that Magnolia's teacher puts her name on the board with many consequences. She realizes that it would have been better to teach the class facts about alligators. That would surely have impressed her teacher. Early childhood students will enjoy this zany tale about a unique classroom show-and-tell that resulted in disaster (almost).   
Get this story and more in our Kinder School Refresher.   
In Person Coordinator Training
February 25-26
Welcome to our New Affiliates
Phoenix, AZ
Pendergast Family Resource Center

Glenwood, IL
M&M Childcare Center, Inc.  
Columbia, SC
South Carolina First Steps – 4K Program    
Including the following programs:
Bishopville, SC
Lee County First  Steps
Chester, SC
Chester County First  Steps
Chesterfield, SC
Chesterfield County First  Steps
Kingstree, SC
Williamsburg County First  Steps
Ridgeland, SC
Jasper County First  Steps
Walterboro, SC
Colleton County First  Steps