March 16, 2018
Spring is just around the corner! We're kicking off the season with a fundraising campaign, Books in Bloom, to bring books to our budding Raising A Reader scholars. Please share the link with your networks so we can continue to bring books and family engagement programming to more communities across the United States.
Also, this month we introduce our new  blog  that will provide a platform to amplify your voices, insights and expertise. Thank you to our guest blogger, Molly Ness for penning our inaugural post, Helping Parents to Think Aloud.  Molly is an associate professor of childhood education at Fordham University. She holds a PhD in Reading Education, and is the author of  Think Big with Think Alouds (Corwin, 2018). Are you interested in contributing? Please contact Jenna Nguyen for more information.
Sales Updates
March is Blue Bag Month! Many of you are hosting Blue Bag events in April and May, so now is the time to place those orders. Also, as a reminder, many Affiliates have Q1 Title I, II, III, IV or other funds that must be spent by March 31, so don't miss out on adding to your RAR collection with these "use it or lose it" funds.
The new 2018 Refresher Sets are debuting on April 1, so if you are still interested in purchasing 2017 Refresher Sets we still have a few left in stock. Contact  Heather Deno with questions or assistance in placing those orders.
Finally, many of you are in the budgeting phase for 2018-2019 program years. If you need assistance with proposal language, quotes, grant templates or other support in applying and securing funds to sustain and scale out your program, please contact Heather Deno.
For additional funding sources, click HERE.
Live Coordinator Training
Miss a webinar this year? Catch up with a recording
HERE
.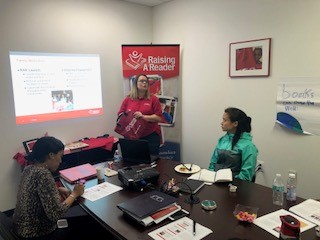 Family League of Baltimore Teams Up with the Housing Authority of Baltimore City
New RAR Affiliate, Family League of Baltimore, will begin program implementation this Spring in partnership with the Housing Authority of Baltimore City (HABC). Providing services to Baltimore's most at-risk neighborhoods, HABC will incorporate programming for families with children ages 0-5 within their subsidized housing communities.
"This is a tremendous opportunity and one that we have dreamed about for over three years," says Rebecca Armstrong of Raising A Reader. "We have been looking for local partners to come together and implement RAR in a grassroots setting." Community partnerships with B'more, Read More, Baltimore's Campaign for Grade Level Reading and the Enoch Pratt Free Library will help enhance the RAR program while supporting the local RAR Coordinators.
Partners from all organizations attended training and a book bag packing party at RAR's east coast office. Coordinated efforts, such as the one in Baltimore, are key to RAR program expansion and sustainability.
Do you have a best practice or event that you would like to highlight? Email us at rarinquiry@raisingareader.org.  We love hearing from you!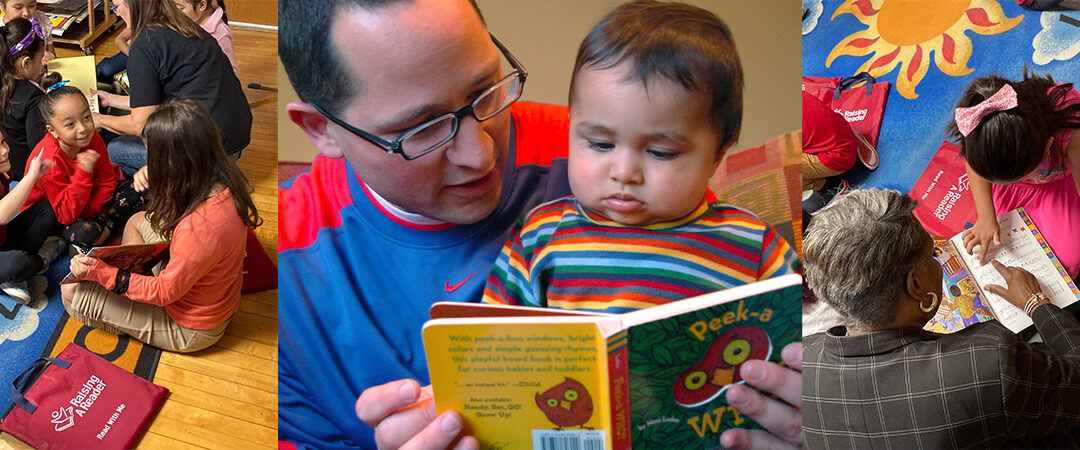 Raising a Reader builds early literacy skills through family engagement nationwide. After being nurtured from a local program rooted in the Bay Area to growing into a national organization reaching over 150,000 children ages 0-8 and their families across the...
read more